With more than 65 years' experience, Camporese Macchine Grafiche Spa supplies machines and technology for packaging and printing industries, employing 50 People directly and it is structured in two business divisions: Offset Printing and Industrial Digital Printing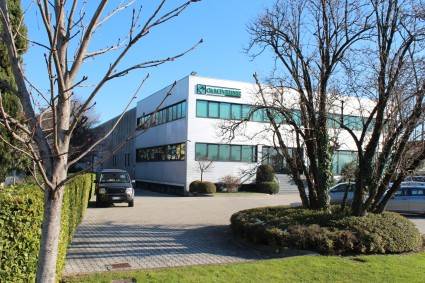 Offset Printing: a trustworthy partner on remarketed used equipment
The company is a world market leader in sourcing, refurbishing and supplying used graphic equipment, mainly Heidelberg sheet-fed offset machines together with a full range of professional services:
selection of machines (most of the machines are offered "as owners")
that can be offered with reconditioning or remanufacturing to zero impressions
visible in working process at Camporese Refurbishment Center or still at the printing houses
3 workshops located in Italy (Padova and Milano) for 8.000 sq.m.
machine cleaning and painting
final installation with appropriate tools on customer's floor
post-sale service with the largest independent Heidelberg trained-staff team of engineers in Italy
new or reconditioned spare parts
machinery removal and containerizing
freight and logistics
consultation
letter of credit (L/C) are accepted as term of payment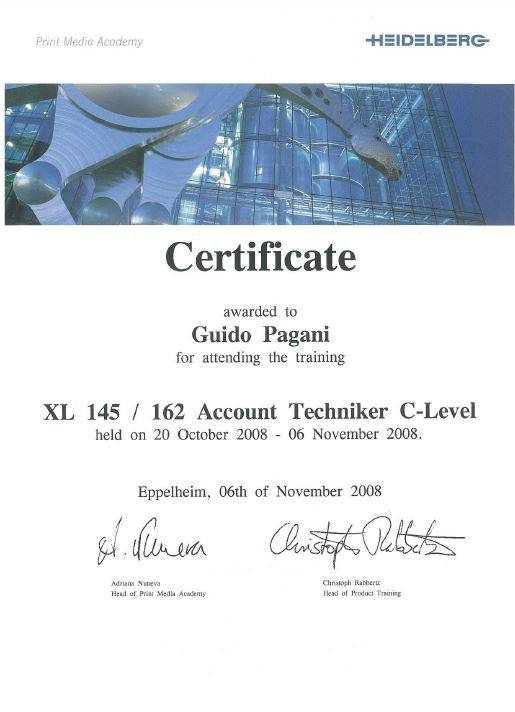 Upgrades and Retrofits
Intelligent Remote Service to solve via web most of the failures on the machine
Ink Interface for connecting the ctp to the press (CIP3)
Led-uv technology in joint venture with PrintabLed, an engineering "Italian" company that assembles led-uv come from Usa, enable to be supplied and upgraded in every offset, sheet-fed and label machine
Quality Color and Inspection Control InLine and OffLine in joint venture with Litech Gmbh, an engineering "german" company that produces LitoFlash InLine and LitoScan Professional OffLine, enable to be supplied and upgraded in every sheet-fed offset machine
Thanks to its experience Camporese can also supply other machines such us: ManRoland, Kba, Komori, Bobst, Muller Martini, Polar, Stahl, etc,.
Industrial Digital Printing: Fujifilm, the world's largest company in graphic industry, chooses Camporese
Camporese expanded its product portfolio with the exclusive distribution and technical after sale service of the new market leader ink-jet industrial printing machine, the Jet-Press 720S by Fujifilm.
Why customers prefer doing business with Camporese
We are pleased to provide to you CAMPORESE Macchine Grafiche's over 65 years of reputable experience in graphic equipment.
We are proud to have been fulfilling some of the World's most successful printing companies with about 130 refurbished Heidelberg units sold every year
and several Fujifilm Jet Press 720 S sold to Grafica Veneta (Trebaseleghe Padova) and FaService (Verona) only in 2017.
4th Generation family business
The Group which is run by fourth generation, is success company, well capitalized, with one-of-a-kind know-how, proud of its many achievement, internationally well-known, have a direct bearing on long-term business relationship with all its internal and external stakeholders.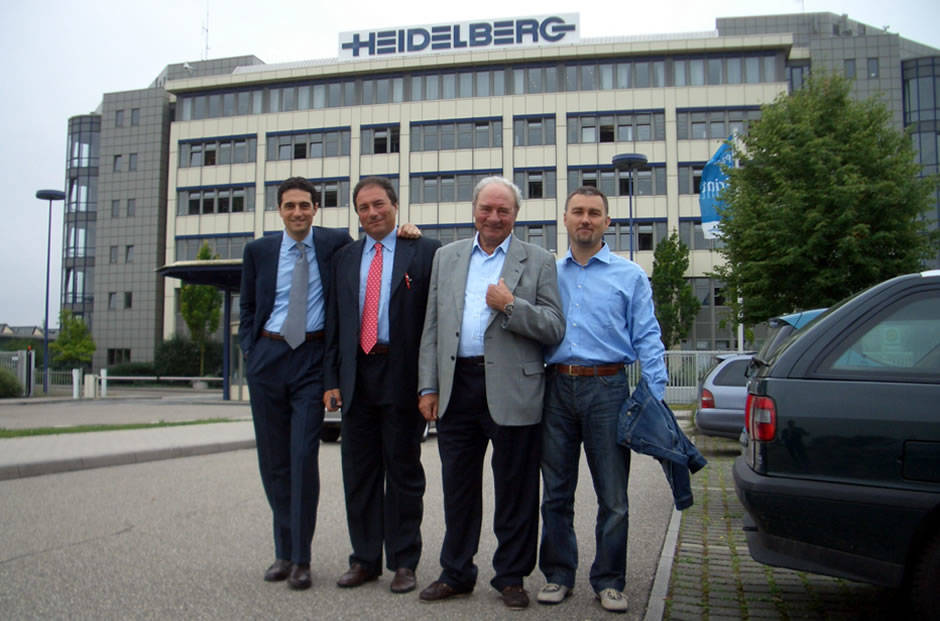 Contact us:
Camporese Macchine Grafiche SpA
Via Del Santo, 243
35010 - Limena (Padova) Italy
Tel.: 0039 049 767166
Fax.: 0039 049 767629
Email: info@camporese.it
Eur 2.000.000,00 fully paid-up share capital
Eur 5.495.000,00 net asset