New... or Camporese
The first Camporese slogan of the 1970s , very demanding and very promising, already underlined with which diligence and determination our founder used to offer his machines to the market and related service; after many years, even the market agrees with that essential, the truth to this day for those who do not want to waste their time. daily research of the best quality, at a lower and the timely delivery, are our mission".
---
Over 65 years of experience in press refurbishment makes a significant difference on the market
Camporese Refurbishment Process with related service is based on labor standards acquired in more than 65 years of experience in press refurbishment; during this time, our Team has processed literally thousands of used Heidelberg presses from single color to ten color sheet-fed offset.
Our detailed, certified process ensures that your press returns to you in Top condition and ready to provide you with years of additional, reliable performance service and long life at a fraction of a new price.
Benefits of refurbished machines by Camporese
from day one you can print 100% whole performance in the long run without compromising
very few break-downtime and after sale service thanks to the high quality of our refurbishment
refurbishment cost under the deferred payment (monthly!)
6 months' guarantee (only fully refurbished machines!)
easier access to Credit Institutions to obtaining loans with refurbished machines
your customer 100% satisfied for being always on time
refurbishment makes economic and ecologic sense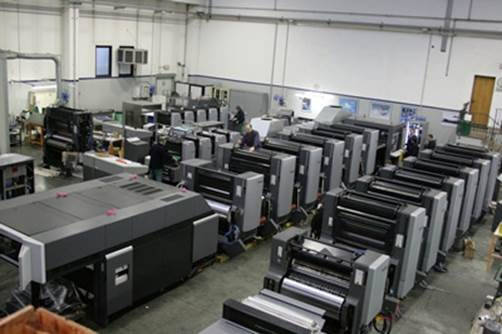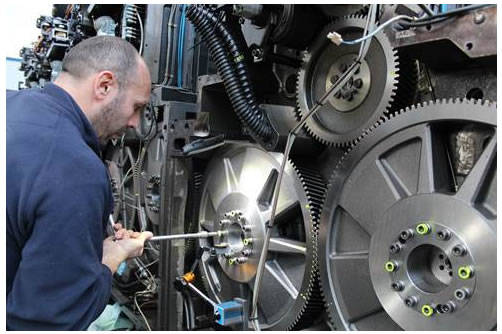 ---
Spare part & refurbishment job list for each machine we sell
transparency in the second hand market
certification of refurbishing jobs
replaced spare parts list and the guarantees issued
right from the estimate stage, to quantify and evaluate the value of the offer and therefore the advantages of the investment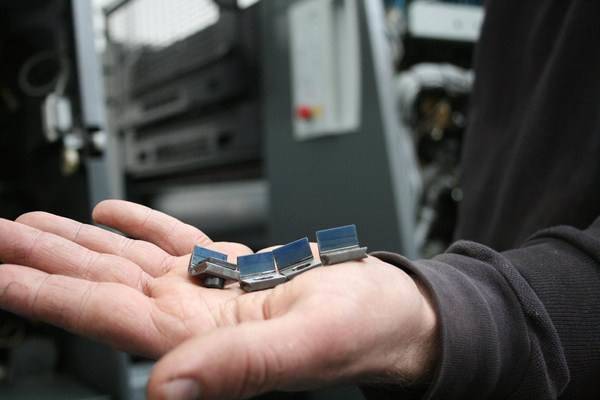 ---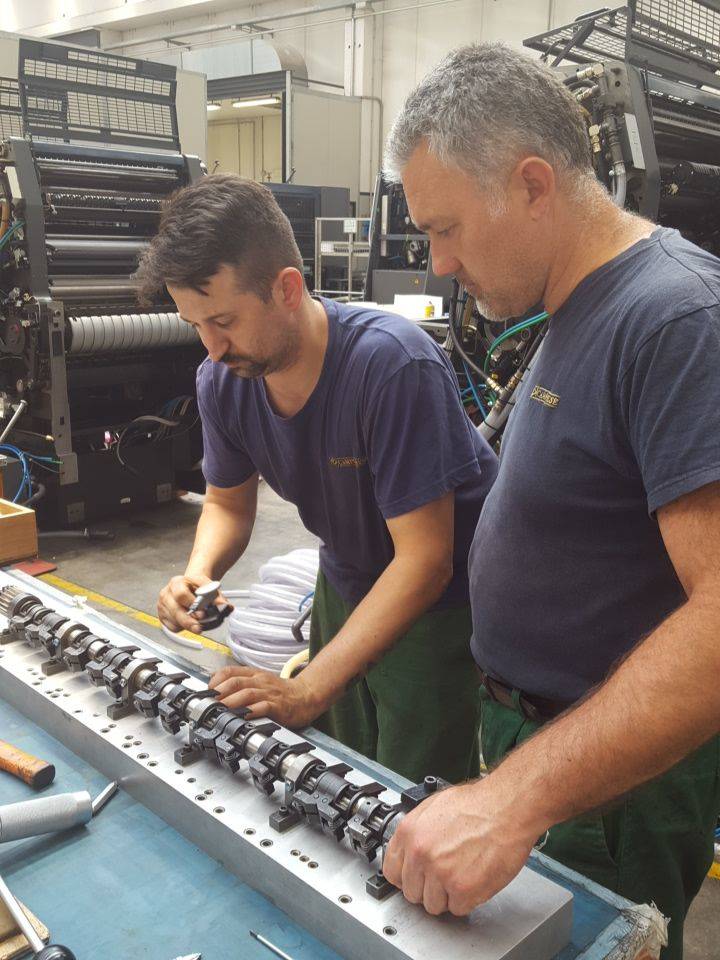 Matteo and Manuel during a calibration of perfecting bar of a Heidelberg SM102 using some special tools
Every step of the process under severe control
Initial Preparation
Printing units and all parts and components are completely disassembled and stripped
Inspection
Part by part shall be deeply inspected to ensure they meet Camporese' highest quality standards
Immaculate cleaning and painting process
All grease, dirty particles, stubborn inks and stains shall be removed during cleaning process using only eco products, skilled people and special cleaning room
The immaculately deep clean press is then perfectly painted to original like new together with all its parts and components to ensures the delivery of a top-quality press
Mechanic refurbishment, centesimal adjustment and new spare parts
All the parts worn out shall be replaced with new original Heidelberg spare parts and re-assembled by our skilled engineers able to refurbished and centesimal adjustment to basic manufacturer parameters
Example refurbishment process on a Heidelberg SM102 perfecting units
fully refurbishment of feeder head, new chain on feeder, new grippers on in-feed ranger, new belts on feeder, new transmission chain on feeder, new brake on feeder, grippers
and pad grippers of impression cylinder, grippers and pad grippers of transfer cylinders, grippers and pad grippers of the perfecting device, new chromed transfer jackets,
new impression cylinder perfect jackets after perfecting device, new chain of delivery, new rubber rollers, rectified on rilsan rollers, re-chromed of chromed rollers, re-mat of mat rollers, new corteco rings on ink and damping units, autoplate bar refurbished with sprayed of diamant powder, new autoplate pistons, service on main motor (new bearing, new brushes), refurbishment on each Dublin valves on ink temperature, new air tubes, etc.,. When parts are found in excellent shape they will be lying on the machine.
If exhausted they will be replaced).
Improvements, adjusting and reparation
The individual components are also upgraded with critical engineering improvements, delivering like new performance and long life.
Deep and severe print-test, everything must run properly before shipment
Machines refurbished sold abroad, when required, can be re-assembled for print test in our state-of-the-art Camporese Refurbishment Center show-room.
After assembly, all units and components are checked and electronically tested to ensure consistent quality.
We consider we have done our job properly only when each certified press undergoes over 350 checks to insure a quality product for our customer.
Final Preparation and treatment for shipment
Prior to shipment, the press is given a final wipe-down, anti-rust treatment, is fully greased, stretch wrapped and readied for transport to the customer.
For more information about Camporese refurbishment process, contact or visit us.
Your're Welcome !
---